Looking for something a bit simpler than an Advertising Package?
Why not try our Escort Classifieds?
While our Advertising Packages will give much more in terms of permanent exposure and promotional tools, maybe you just want to try something quicker and easier to create, such as a Classified Ad to show on our forums.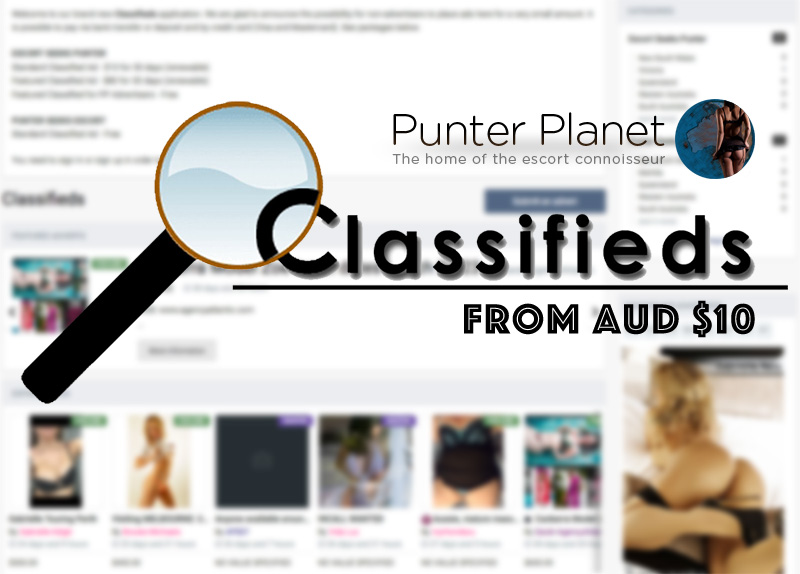 You can post a Standard Classified for just AUD $10 a month, and a Featured one ( that also shows on the Forums Sidebars and Latest Content timelines) for just $80 a month. And punters may place Classified Ads looking for Escorts for free.
Your Classified won't get lost among hundreds of fake ads like it happens in another popular websites, so you may consider that as a great advantage. In fact, only honest advertising is welcome!
Please note that any of our Advertising Packages also lets you post Featured Classifieds at no extra cost. But if you are happy with simple but effective exposure on our forums, please post your Classified here.