Christine McQueen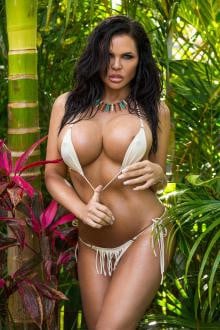 Sydney Private Escort
Christine is a gifted modern courtesan. She is a standout beauty but you will discover an unpretentious personality who is easy-going and fun to be around.
Christine's Porn Star Experience; Is a further extension of her skill set. She still needs her kisses and tenderness but from there she catapults to pure hedonistic pleasure of deepest ass fuck, private porno filming, erotic photography, ass to mouth and dining on your cum. The beauty of this arrangement is that the experience can go in any direction without restrictions.
Christine's Girlfriend Experience; She loves & adores men and she shows it with her entire being. She is relentless in worshiping your cock, balls, lips, skin, neck as you are her King. Passionate French kisses with my big beautiful soft lips, that are loaded with lust, aching in sexual emotion. Every movement is to make your mind & cock expand. Soft and romantic through to raunchy and dirty, her super tight pussy will milk you dry over and over.
Latex, Lingerie & Louboutin's; she is sophisticated and exquisitely dressed. Impeccably groomed and polished. Her wardrobe collection is extensive! Collecting French, Italian & British fine designer lingerie, vavavoom cocktail gowns. Also her love of latex clothing and fantasy wear, BUT its her designer stilettos, worn with stockings that Christine adores to wear when making love.
Sophisticated Couples; Naturally bisexual use her to your best advantage. Christine knows exactly what to do, from passionately licking cum from your Mrs fucked pussy or rimming your girlfriends ass as you bone her. Christine's couples encounters focus on being completely immersed in the moment you share, she is able to give subtle direction to make sure everyone has their needs overwhelmingly met.
Christine's girlfriends; Christine has preferred playmates she knows and trusts to bring out the best in any encounter. A decadent afternoon in her 6 star incall with a stunning blonde and Christine, working on and all over you! or GFE/PSE lesbian menage et trois. Christine personally knows the best of the genuine and deeply erotic escorts who can make your wildest erotic dreams cum to reality.
http://www.christinemcqueen.com
and for weekly XXX pictures and updates follow on twitter
https://twitter.com/ChristineMQueen
Read Christine's 50+ glowing reviews on
Become friends on FaceBook
Additional Info

News & Tours

Reviews
My Statistics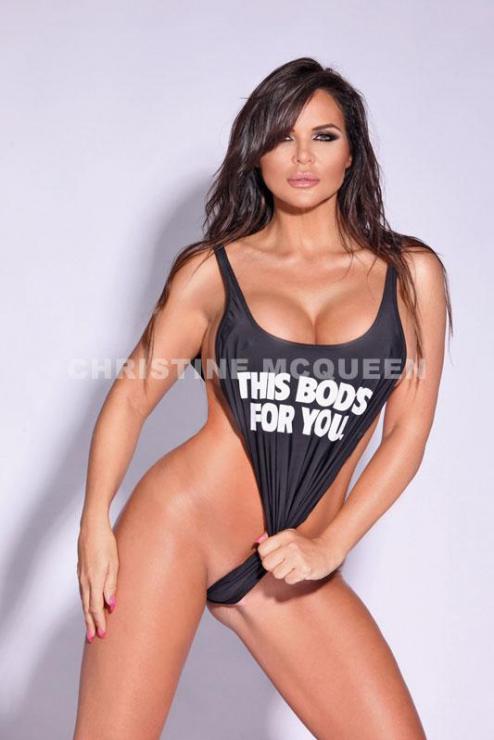 Age
Baby Cougar
Nationality
Australian
Hair Colour
Brown
Eye Colour
Blue
Skin Colour
Tanned
Height cm
173
Height ft
5'8"
Dress Size
10
Bust Size
34E
Breast Type
Enhanced
My Services
Please read about my services below. Availability may be subject to local laws.
Sexual Intercourse
Multiple Shots On Goal
Erotic Massage
Body Slides
Handjob
Cuddling
Spooning
Deep French Kissing
Passionate Kissing
Bareback Blowjob
Cum In Mouth
Mutual Oral
Oral On Me
Finger In Pussy
Anal Play On You
Anal Play On Me
Rimming On You
Rimming On Me
Strap-on
Sex Toys
Extra Services
CIM With Swallow
Snowballing
Deep Throat
Anal Sex
FFM Doubles
MMF Doubles
Couples
Photos
Videos
"Swallowing Etiquette"

To ensure a desirable tasting spunk, I suggest the follow preparation of drinking pineapple or apple juice the morning of our meeting.
Smokers please refrain from cigarettes as the chemicals affect the flavour of your cum."

If there is something that you would like to try with me, but is not on the below list, please feel free to email your request as I'm very open to new experiences. Disabled clients welcome.
Experiences available:
Stunning private residence available in Sydney
Cuddles, snuggles and affection
Natural & Mutual French
BBBJ - Bare Back Blow Jobs are her absolute favourite
Beautiful designer lingerie
Strap-ons (used on him or her) – she is very good at it.
Butt plugs
Double penetration
Spit roasting
ATM
Kissing lesbian
Genuine lesbian
PSE Lesbian
GFE Lesbian
Nipple worship
Cock worship
Pussy worship
Cougar
Anal SEX - VIPPSE ONLY
Couples PSE
Couples GFE
Social Escort
Safe Sex
Filming* and photography - VIPPSE ONLY
Rimming Mutual or just on you
GFE- 100% passionate love making
Deep French kissing - she is lost without kisses
Cum in mouth CIM - paint her pretty mouth bright white.
Cum swallowing - she will suck your cum clean out of your balls.
Post orgasm tongue bath, cleaning your knob to perfection.
Pussy eating, clit flicking, slit tongue fucking.
Tea bagging
2 girls/1 guy
2 guys/1 girl
Sex education, she can teach you how to fuck
Sex slave
Sex assistant
Erotic massage, using only her E cups & pussy.
Prostate massage
Light bondage
Potty mouth
Filthy talk
Positions, positions, positions. She will blow you away with her positions.
Anal Play Stimulation on you and her (personal favorite)
Costumes; French maid, Police woman, Latex, Executive, Secretary.
Role Play anything you desire, Chicks with dicks, dominant female, model. Fetishes example; shoes, stockings, germ phobia, crawling.
Foot fetishes
Foot worship
Mutual masturbation, legs totally spread open!
Gang bangs*
Additional Info
My Rates
Duration - Incall - Outcall
| | | |
| --- | --- | --- |
| 30 Min: | $600 | $600 |
| 1 Hour: | $800 | $800 |
| 90 Min: | $1,200 | $1,200 |
| 2 Hours: | $1,500 | $1,500 |
| 3 Hours: | $2,200 | $2,200 |
Girl Friend Experience - NEW RATES 2015
Physical & Emotional ecstasy, passionate kissing, bare back blow job, cum in mouth, pussy licking, g-spot fingering, vibrators, rimming mutual, prostate orgasm, intense sex, multiple orgasms.
1⁄2 $600
1 hour $800
1 1⁄2 $1,200
2 hours $1,500
3 hours $2200
4 hours $2700
Additional hours thereafter $500

PORN STAR Experience - NEW SERVICE 2015
Includes everything listed above plus swallowing, cum in mouth, rimming, gaping, deep throat, French kissing, mutual natural oral, dirty talk, anal play, prostate massage (highly experienced at introducing prostate massage to those who have not experienced this before)
1/2 $750
1 hour $1000
1 1⁄2 hours $1400
2 hours $1800
3 hours $2600
4 hours $3400
Each additional hour after 4 hours is $600

VIPPSE - ALL INCLUSIVE PORN Star Experience
Includes everything listed above in PSE service plus anal sex, erotic photography and short video clips taken throughout on mobile device
1⁄2 $850
1 hour $1500
1 1⁄2 hours $2000
2 hours $2500
3 hours $3500
Each additional hour thereafter $1000

FILMING Christine offers digital filming of your experience together for personal use to keep the memory forever. It is an additional $1000 with your booking of PSE, GFE & Couples and VIPPSE.
ANAL SEX additional $500 for GFE appointments. Christine's anal sex is really hot, that's because she is prepared. Anal must be pre-arranged. Let her know in advance - no exceptions.
Couples VIPPSE, PSE & GFE service styles available

Christine's rates start at $1500 for an 1 1/2 hours GFE, she would be honoured to be invited in to your sexual relationship. Be it your wife of 30 years who wants to explore her bi curious fantasies as her husband watches on or an experienced couple who are looking to get seriously sexy with no strings attached. PSE and VIPPSE Couples rates available upon request.

Cash or EFT payment preferred (all EFT payments must have cleared in advance of the booking. Cash can be paid at the start of the booking).
American Express is accepted over the phone prior to your booking. Amex payments incur a 10% surcharge.
Christine isn't inclined to ask for her payment up front, so to assist her please have it ready to hand to her in an unsealed envelope immediately upon arrival. It isn't tasteful to leave her to ask for payment, given the delicate early moments of your time together. She doesn't want the sexual experience for you or her to be compromised. Please allow Christine the time and a moment's space to count the amount discretely.
Additional Info
My Availability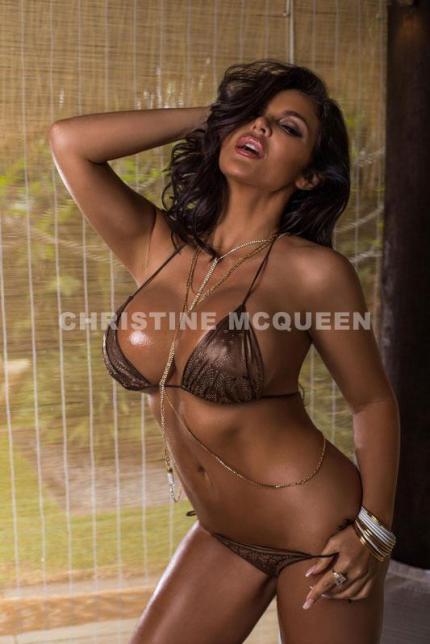 Incalls And Outcalls
Monday to Sunday by appointment. Short notice enquiries welcome.
To make a booking please text, WhatsApp or email Christine on 0434 709 067
There is a necessary etiquette for all enquiries which Christine knows you will understand and respect. Please be mindful that your introduction will be Christine's first impression of you. It is key to her decision as to whether you will progress to the next stage in your erotic relationship. Christine does not answer private or withheld numbers. When contacting her, please introduce yourself before your enquiry.
She chooses her clientele for the qualities she looks for in a boyfriend; chemistry, honesty, positivity, generosity and chivalry.
Cash, Eftpost or EFT payments preferred (all EFT payments must be cleared in advance of the booking. Cash and Eftpos can be paid at the start of the booking).
Please visit my website for tour dates.
Melbourne 19th-25th November
Sydney 26th November
Canberra 27th-28th November CANCELLED
Sydney 27th November-9th December
Melbourne 10th December-14th December
Sydney 15th December- 6th January

Sydney based unless touring above dates.
Contact Me
Phone:

0434 709 067

SMS Only Please
No Blocked Numbers
Added: 01.04.15 | Updated: 27.11.18 | Hits: 40868