Tuesday, 15 January 2019 11:16
Asia Lee - Melbourne's Newest Asian Indulgence!
Written by Miss Asia Lee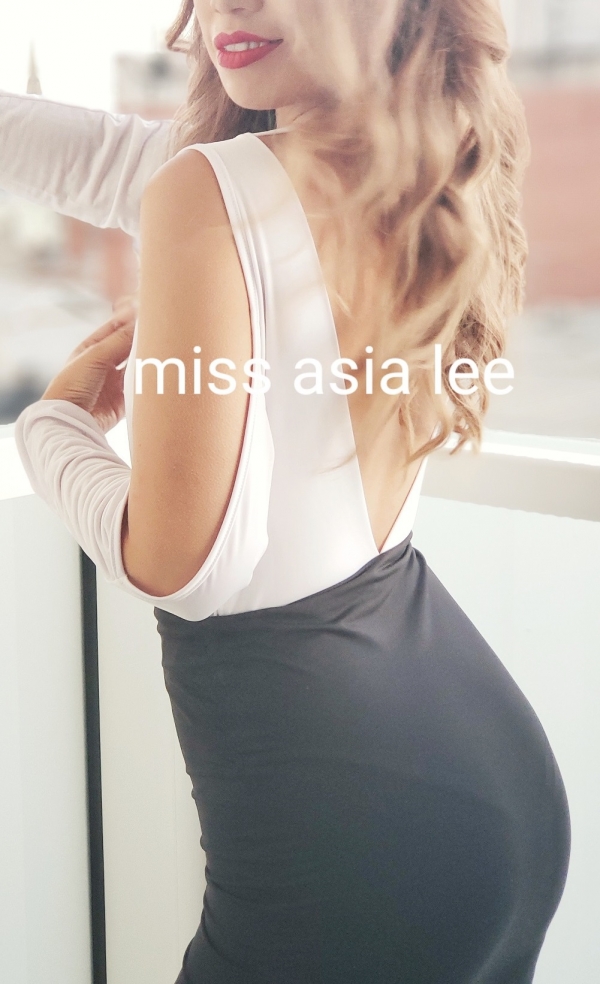 I am a 32 year old professional, university qualified young Australian-born woman of Asian girl descent based in Melbourne who has decided to do something that I know will bring together my talents and allow me to make memories and share moments of joy with select men that appreciate beauty and the simple pleasures of life.
"…. not only is she gorgeous with a 'mind if I stare?' body, but she gives me the impression that it would be awesome to have a drink with her…. in some fantasy land where a stunner like that would spend an hour or two with a mere mortal"
Since I continue to hold down a highly paid 'day job' whilst I dip my toes in these thrilling waters, I trust you will understand that I cannot share photos of my face but I will do my best to reveal to you in words what you will no doubt see in person.
WHAT AM I LIKE?…
Physically I am sweet and petite! 160cm tall, long brown hair, chocolate brown eyes, size 6 / extra small with perky A cups (but yes I'm a bit shy about them being small!)
My personality has been described as cheerful, warm, kind and caring. I love nothing more than to please and be appreciated. I love getting to know the real person behind the veneer and am told I have a great sense of people and empathy.
That said I am also impulsive, cheeky, adventurous, find it hard to say no and don't want to die wondering! I am actually doing this for fun!
WHAT I'M SEEKING…
I love developing real connections with real men. I am drawn to masculinity which is far more deep than a pretty 'front cover'. I love learning about real lives and sharing stories. I love deep conversations and love a man who knows what they want and also brave enough to admit they might not also! I love the safety of being in a man's arms, the feeling of being desired, coveted and having my mind and body worshipped (who doesn't!). I love receiving a man's touch and of course being treated respectfully, confidently and being allowed to just be a woman.
Rather than complete a tick box menu full of impersonal three letter sexual acronyms about what I do and don't do – how about I just tell you what I like?
I love eye contact, being cuddled, passionately kissed and teased. Having my body touched all over, being fondled, nibbled, kissed, licked, caressed and fingered. I love to touch, grab, grind and surrender too. I love seeing the glean in a man's eyes and giving him all I have to give. I genuinely get off seeing a satisfied man. That look as he releases…. on my face…, boobs….. oh my…… isn't it delicious?!
"I see an angel of love sent to the world every time I look at you"
WARNING…
I have been told on occasion that I can be addictive…. don't say I didn't warn you!
"…so fine – from the top of your head down to your pretty toes!"
For an unforgettable adventure – send me an SMS on 0448 167 246

News & Tours | Check Out My Profile!
Latest from Miss Asia Lee