Nikki Cox
Brisbane Private Escort
No beauty shines brighter than that of a good heart....
Welcome to my world Gentlemen – thank you for dropping by.
I am a Naturally Gifted Sexual Artisan for your pleasure. A genuinely kind, down to earth free spirit with a vibrant personality. I love a good laugh and have a cheeky wicked sense of humor. People tell me that they feel at ease in my company and connect with me quickly.
What You See Is What You Get – Australian born, I'm a blonde with long hair, a pretty face, lovely lips, mesmerizing hazel eyes, busty natural 36D, full size 12 with curves in all the right places and a few in the wrong places but hey who doesn't! lol. I have had no children and I live a healthy lifestyle to maintain my stamina and do yoga for flexibility.
A warm, sexy, fun-loving, naughty Lady full of fire and passion who loves to please and be pleased but really, this is all about you. I believe in true intimacy and am my authentic self when I'm with you.
I am not a clock watcher so please allow a little extra time when you book to run over as there is nothing worse than feeling rushed. I enjoy people who enjoy me…. I know that you work hard and need a nice time to relax and relieve stress so I make sure that everything goes perfect and smooth with no drama or hassles. Just good energy and sensual adult fun.
But enough about me – let me tell you what I can do for you today…

News & Tours

Reviews
My Statistics
Age
46
Nationality
Australian
Hair Colour
Blond
Eye Colour
Hazel
Skin Colour
Tanned
Height cm
168
Height ft
5'6
Dress Size
12 - 14
Bust Size
36D
Breast Type
Natural
My Services
State laws prevent me from listing services. Please feel free to enquire.
Due to the laws in Queensland I can't publish explicit details on my ads of what I offer in my services however I can do so when you contact me, so please don't be shy - send me an SMS or an email and ask about what services I offer.
Additional Info
My Rates
Duration - Incall - Outcall
| | | |
| --- | --- | --- |
| 30 Min: | $150/$250 | N/A |
| 1 Hour: | $250/$400 | $400 |
| 75 Min: | $400/$600 | N/A |
| 2 Hours: | $500/$700 | $700 |
| 3 Hours: | $700/$900 | $1000 |
$50 discount for Brisbane boys who book a service one day in advance (not applicable to Exotic Relaxation rates)
FULL SERVICES:
Deluxe Girlfriend Experience - think one night stand, raw sexual energy & frenzied passion: 1/2hr: $250, 1hr: $400, 2hrs: $700, 3hrs: $900
or if you're wanting a service that's less "extras' inclusive, try this service:
Light Girlfriend Experience - just enough to put a smile on your face & a skip in your step: 1/2hr: $150, 1hr: $250, 2hrs: $500, 3hrs: $700
EXOTIC RELAXATION:
Intimate Touches and Slides available by request
NURU SERVICES - Incall Only:
My Specialty! I'm Australia's Longest Running & Most Experienced Nuru Provider.
Light Nuru Slide - a slippery slide with light stress relief: 1hour: $250
Premium Nuru Slide - slippery relaxation with intimate stress relief: 1hour: $300
Nuru with Light Full Service: 75mins: $400
Nuru with Deluxe Girlfriend Experience: 75mins: $600
What is Nuru?
Nuru is a luxurious gel product originally from Japan made from the Nori seaweed extract (but has no odor and is clear). It's sensuality and sophistication delivers all that it promises from the gel and the accompanying service. It's texture is unlike anything u have ever felt! It is extremely slippery – more slippery than u can believe. Nuru is not an oil – it is a gel that rinses off easily afterwards in the shower :)
So What About The Nuru Experience?
Nuru is not merely a service – it's an experience. Performed in a warm, climate controlled environment to make sure the Nuru gel performs at it's peak slipperiness. Wet n Wild – a patent leather sheet covers the bed during the experience and warms to your body. Do not expect the same old same old service.
To prepare for a Nuru Service – I need at least 1 to 2 hours notice as the gel and the bedroom needs much preparation for our encounter :)
OUTCALLS - TO YOUR PLACE:
I'm available for outcalls to Hotels and Private Homes.


OUTCALL RATES are for Brisbane, the Gold Coast, west to Ipswich or as far north as Redcliffe. I am available until midnight Monday to Saturday for outcalls. 1hour: $400, 2hours: $700, 3hours: $900
If you want to know more – it's simple – please contact me by sms on 0437 728 185 or email: verynaughtynikki@hotmail.comand I'm more than happy to answer any questions you may have :)
Additional Info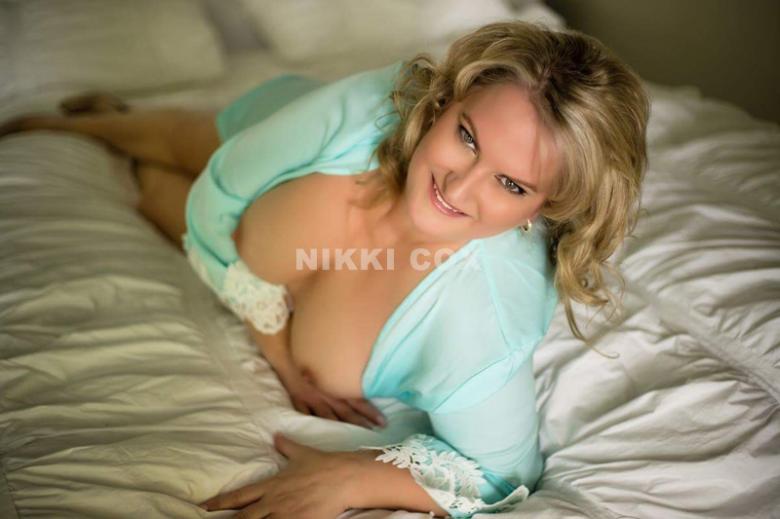 My Availability
Incalls And Outcalls
Incalls:
Monday to Friday 10am til between 7pm and 9pm
Saturday: By Advance Booking
Outcalls: Monday to Saturday 10am til Midnight (unless it's an overnighter - they can start and finish at your desired times)
Working Hours
| | | |
| --- | --- | --- |
| MON: | 10:00 AM | 9:00 PM |
| TUE: | 10:00 AM | 7:00 PM |
| WED: | 10:00 AM | 7:00 PM |
| THU: | 10:00 AM | 9:00 PM |
| FRI: | 10:00 AM | 7:00 PM |
| SUN: | OFF | OFF |
Contact Me

Added: 26.06.17 | Updated: 13.08.17 | Hits: 1270