Helena Rain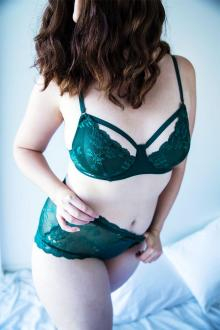 Brisbane Private Escort
Thanks so much for taking the time to peruse my Punter Planet profile. I won't bother to explain what I look like – you can already see those in my pictures. I'm also not going to go on about how I'm a luxury high-class escort – truth be told, I don't actually know exactly what that really means. If it means just popping on some Louboutins… Well, I'm not that. But if it means happily conversing about complex topics, being sweet and naughty as required, and engaging, pleasant and fun constantly… Well, I'm definitely that!
I probably fit most happily under the "kinky girlfriend experience" banner. Give me cuddles, spanks, bondage, and deep kissing any day!
This might not be the most "professional", nor fancy introduction… but it is very me.
I was once accused of trying to be "a bit of everything" but in full honesty, that's who I am. I AM a bit of a girlfriend experience… and pornstar experience… and pro-submissive... I'm just as happy cuddling and kissing deeply as I am with Greek… just as happy demanding you worship my feet, as I am getting tied up.
I flourish with dinner dates, and overnights, and prefer to be a "low volume" escort. I crave connection. I love getting to know you. I love spending a few hours getting ready for our meeting, finding lingerie in your favourite colours, and selecting an outfit you'll hopefully love! There is nothing more wonderful than sitting down to a meal together, time escaping us, before finally remembering… oh dear, we were meant to be in the bedroom by now! And when we get to the bedroom... thanks to our amazing connection, the sex is mindblowing!
Regular bookings are also wonderful, as the kind of sex I love the most… is the kind that would probably make you blush to hear about But that kind of sex requires trust. That isn't to say our sexual contact before then will be boring… but more… that our first few bookings will be awesome – the next few, undoubtedly out of this world!
I'm a great, casual, and fun introduction to kink… or an experienced Switch if you prefer. And whilst I may promise a kinky girlfriend experience, I understand kink isn't for everyone. And I seriously dig those times too. Fine dining, a bottle of wine, and endless making out? Don't mind if I do!!
Apologies for the long introduction… but I figured if you're booking me, you ought to know a little about me. ;)
Additional Info

News & Tours

Reviews
My Statistics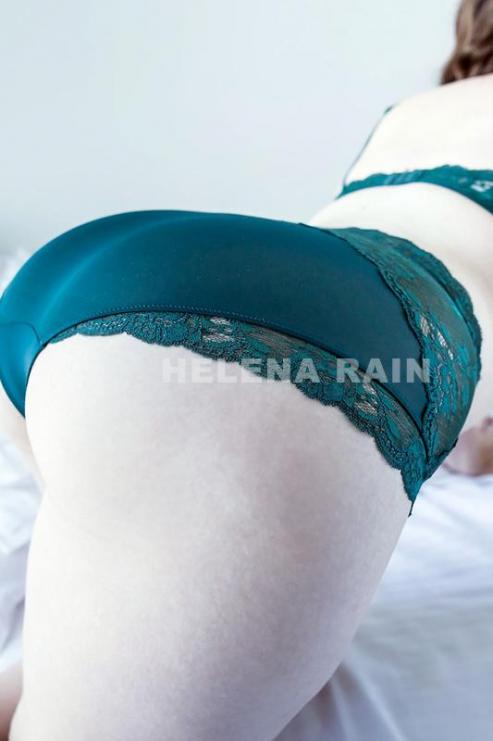 Age
25
Nationality
Australian
Hair Colour
Red
Eye Colour
Coffee
Skin Colour
Pale
Height cm
173
Height ft
5'7
Dress Size
14
Bust Size
14C
Breast Type
Natural
My Services
State laws prevent me from listing services. Please toggle content below for more.
Sexual Intercourse
Multiple Shots On Goal
Erotic Massage
Oil Massage
Cuddling
Spooning
Light Kissing
Deep French Kissing
Passionate Kissing
Covered Blowjob
Cum On Face
Cum On Body
Deep Throat
Balls Licking
Finger In Pussy
Nipple Sucking On You
Nipple Sucking On Me
Anal Play On You
FFM Doubles
Couples
Female Clients
Disabled Clients
Striptease
Extra Services
Fisting
Light Anal Play
Anal Play On You
Anal Play On Me
Anal Sex
MMF Doubles
Disabled Clients
Golden Shower On You
Golden Shower On Me
Rimming On You
Rimming On Me
Costumes
Sex Toys
Spanking
Bondage & Discipline
BDSM
Light Bondage
Fetishes
I offer a wide variety of services; please contact me for further information. Please note I do not offer any kind of unprotected sex.
Additional Info
My Rates
Duration - Incall - Outcall
| | | |
| --- | --- | --- |
| 1 Hour: | $550 | $550 |
| 90 Min: | $800 | $800 |
| 2 Hours: | $1000 | $1000 |
| 3 Hours: | $1500 | $1500 |
| Dinner Date: | $1600 | $1600 |
| Overnight: | $3500 | $3500 |
Want me for longer? $450/hr :)
Specials:
Dinner Date - $1600 - 5hrs - 2hrs of fine dining, 3hrs "dessert"
A Night at the Theatre - $1600 - 6hrs - a theatre show, dinner, and then your own private show
Overnight - $4000 - untimed and unrushed. Includes dinner, play, sleep, play, and breakfast.


For a more PSE, or BDSM, please contact me for rates, or check out my website.
I am only able to provide outcalls to 4 and 5 star hotels near the Brisbane CBD. Anything more than 20 minutes from the Brisbane CBD will attract a travel fee, and is still required to be a 4-5 star hotel. At this point, I am unable to provide outcalls to private homes, unless you are a regular client. The incalls I provide will be at discrete hotel locations, and the rate provided includes the accommodation and organisation involved.
Additional Info
My Availability
Incalls And Outcalls
As a general rule, I am relatively flexible in my availability. All it requires is a little notice; evenings, however, are preferred.
Please note that there will be a screening process. This will be discrete, and for my safety. Appointments are subject to your politeness, and willingness to undergo this screening process.
Working Hours
| | | |
| --- | --- | --- |
| MON: | OFF | OFF |
| TUE: | 5:00 PM | 10:30 PM |
| WED: | 5:00 PM | 10:30 PM |
| THU: | 5:00 PM | 10:30 PM |
| FRI: | 5:00 PM | 11:00 PM |
| SAT: | 3:00 PM | 11:00 PM |
| SUN: | 10:00 AM | 3:30 PM |
Contact Me
Phone:

0470 657 903

SMS Only Please
No Blocked Numbers
Email Preferred
Added: 05.03.17 | Updated: 14.05.17 | Hits: 1330
MORE FROM THIS ADVERTISER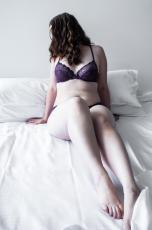 Interstate Profile