Taylor Rose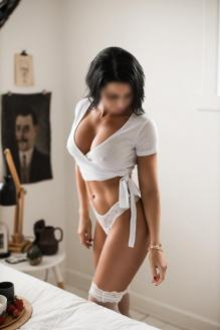 Melbourne Private Escort
Welcome to my Profile and thank you for dropping in.
My name is Taylor Rose, country girl at heart, with a love for the city and all it has to offer.
I'm your easy going, girl next door type. I can be very cheeky and naughty when I want to be. I'm the young lady, who can show you an uncomplicated good time. I'm the lady who is a good conversationalist and extremely friendly, who will make you feel at ease, relaxed and allow you to release all of your inhibitions. I love to stimulate you not just physically, but mentally as well. In my company, you are able to express your wildest dreams, without any judgement. You will see me as a stylish lady who is not overtly provocative. My background is Australian.
With a love for Ballroom Dancing and Health and Fitness, and investing in my future by gaining memories via experiences rather than designer bags, I love everything about escorting and the lessons I am learning along the way. I feel extremely blessed to meet the many wonderful faces that I do through my work, people from all walks of life inspire me, teach me and allow me to be the person I am today.
The experience you will get with me is a Passionate Girlfriend experience. Connection is essential, I don't do crazy acts, you will get the real me in every booking. I am authentic and true to myself. If you are looking for a lady that provides an "out there" Porn Star experience, I am not the lady for you. To describe the sort of service that I provide is very difficult because every client that I see is totally different to the next. So, to describe how a booking will play out, I honestly cannot put that in words. The time between us will play out just the way it is meant to, time should not be planned, it should just happen naturally.
Let me be the ultimate gift that you deserve, lets explore each other, lets listen to one another, lets get so close where the memory of our private session together is etched in as one of your finest experiences. Experiences should be simplistic, fun and exciting. This is the sort of memory you will have from our time together when you are in my company.
If you like brunettes with green eyes I may just be the lady for you, if you like a fit athletic body, size 10, 167cm tall, with 12DD cup and a toned booty that has endured endless hours of squats and lunges, I may just be the lady for you. But more so if you like a lady that comes educated with brains and not just the beauty, I may well be a perfect fit for you.
So how does my booking process work? I like to keep things simple when making a booking with me. To start with send me a text, email or call me. You will always be speaking to me, not a receptionist or Personal Assistant. I work as a totally independent escort so I do all of my own admin and everything we discuss and organise will remain our private business. Your discretion is my priority always.
Please state your name, where you are from and what day and time you are looking to book. Please also advise what experience you are looking to book (i.e. length of booking and or dinner/dessert date). I will always do my best to accommodate your request. Once we have confirmed the day, experience and time of our booking I will have a quick chat over the phone to say hello when it suits you.
Please note that I strictly do not accept calls from Private Numbers. I take bookings from 9am – 11pm daily. I will only see 1 client per day whether that be a 1 hour or 6 hour booking so please book in advance to ensure I can play when it suits you. Looking forward to getting to know you deeply and fully.

For a fun and casual look into what I get up to on any given day please check out my Twitter profile @SexyTaylorRose
Love and Kisses
Taylor Rose XoX
Additional Info

News & Tours

Reviews
My Statistics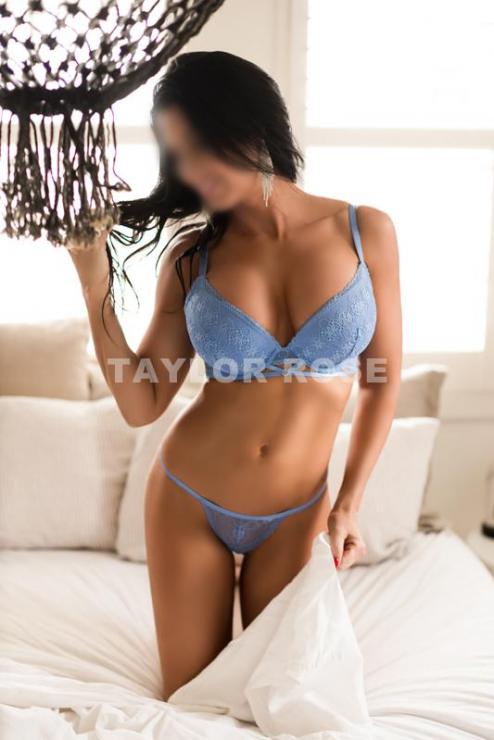 Age
35
Nationality
Australian
Hair Colour
Black
Eye Colour
Green
Skin Colour
Tanned
Height cm
167
Height ft
5'6
Dress Size
10
Bust Size
12 E
Breast Type
Enhanced
My Services
State laws prevent me from listing services. Please feel free to enquire.
My Rates
Duration - Incall - Outcall
| | | |
| --- | --- | --- |
| 1 Hour: | N/A | $650 |
| 2 Hours: | N/A | $1250 |
| 3 Hours: | N/A | $1850 |
| Dinner Date: | N/A | from $1500 |
| Overnight: | N/A | $4500 |
1 Hour - $650
2 Hours - $1250
3 Hours $1850
4 Hours - $2400
5 Hours - $2800
6 Hours - $3000
O/Night - $4,500 – 14 Hours (Includes 6 Hours sleep) 8pm – 10am
Couples - $800
Dinner Dessert – 2 Hours Dinner + 1 Hour Dessert - $1,500
Dinner Dessert – 3 Hours Dinner + 1 Hour Dessert - $1,800
Additional Info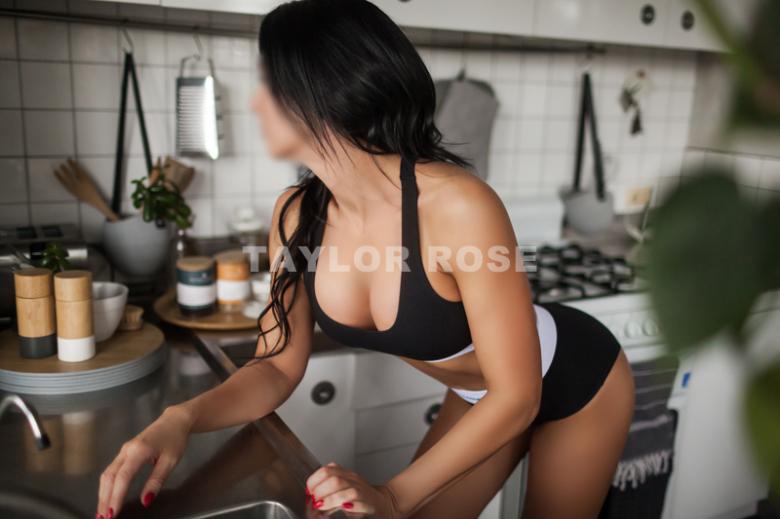 My Availability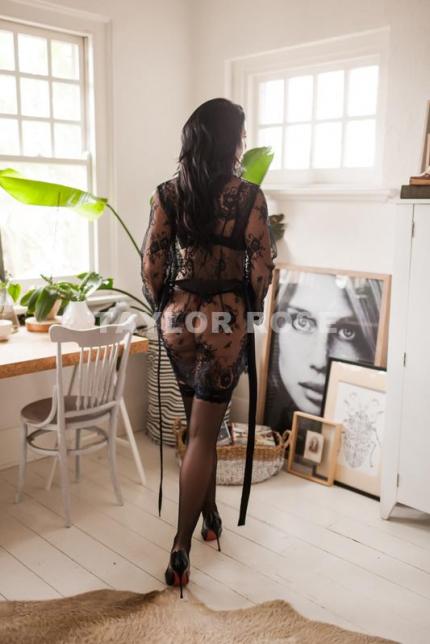 Outcalls Only
Available 7 days a week subject to availability and 24 Hours Notice. 9am - 11pm. I am not available "at last minute". Please allow 24 hours for all bookings. PRE-BOOKINGS gaurentee a confirmed apppointment.
Working Hours
| | | |
| --- | --- | --- |
| MON: | 9:00 AM | 11:00 PM |
| TUE: | 9:00 AM | 11:00 PM |
| WED: | 9:00 AM | 11:00 PM |
| THU: | 9:00 AM | 11:00 PM |
| FRI: | 9:00 AM | 11:00 PM |
| SAT: | 9:00 AM | 11:00 PM |
| SUN: | 9:00 AM | 11:00 PM |
Contact Me

Added: 20.12.16 | Updated: 28.09.19 | Hits: 27665
MORE FROM THIS ADVERTISER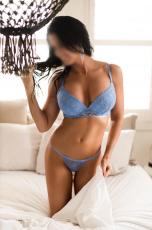 Interstate Profile