Holly Hazel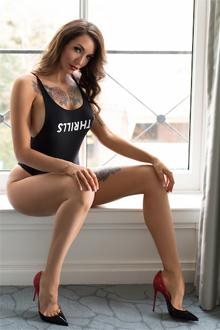 Perth Private Escort
Australia's Most Flexible Escort
2017 - Penthouse Calendar Model - Miss June
2016 - Australian Adult Awards - Best Photo Authenticity
2015 - Miss Twerk Australia - XXX Division
x
I was seventeen when I first ventured inside a sex shop. "I want to be a stripper," I told my parents, and within a week I had my hands on the highest heels I could find – six inch platforms, patent, black.
I absolutely worshipped those shoes; they were my first taste of freedom and the forbidden. But when the time came to audition, I was too timid to undress myself on stage and made excuses for why it wasn't meant to be. Countless moments of curiosity, adrenalin and deep arousal – wasted.
Years later, I spent a summer in Amsterdam and every afternoon, without fail, I'd saunter through the Red Light District; infatuated by the women flaunting their flesh in the back-lit windows. I wondered, what greater luxury than to be devoured? To experience delirium, warmth, and ecstasy in abundance - if only for a moment?
Temptation got the better of me and I resigned from my desk job before returning home to Australia. I just couldn't wait any longer.
Curiosity drew me to this line of work, but my love of learning and connecting with others has kept me here. I believe I can find something wonderful about everybody I meet, and I think of my clients as friends first and foremost.
Those who know me describe my nature as gentle, sweet, and down to earth, so please don't allow my tattoos to intimidate you! I do have to warn you though: if you're considering spending some time together, having a sense of humour is essential! I'm bright and playful with an infectious giggle, and above all, I want to have fun! To me, life is about indulging in as many pleasures as possible, and anything less is a crime. I strive to be free from inhibitions.
And so, here's to not allowing another impulse to go wasted.
x
Additional Info

News & Tours

Reviews
My Statistics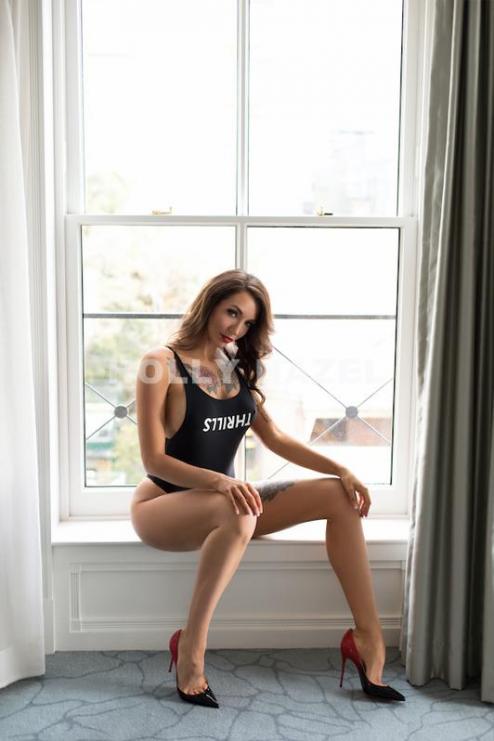 Age
20's
Nationality
Australian
Hair Colour
Brown
Eye Colour
Blue
Skin Colour
Tanned
Height cm
178
Height ft
5'10
Dress Size
8
Bust Size
DD
Breast Type
Enhanced
My Services
State laws prevent me from listing services. Please toggle content below for more.
I've chosen not to list services online as my spontaneous nature often gets the better of me! I much prefer to relax and see where the moment takes us.
In saying this, I'm more than happy to accomodate special requests, so please don't hesitate to contact me with any questions about our upcoming time together.
x
To avoid disappointment, please ensure that outfit requests are made before I arrive in your city. As much as I'd like to carry my entire wardrobe with me, it's just not possible to fit everything into my suitcase at once!
If you have any particular requests, please get in touch and my assistant will happily discuss these with you over the phone.
x
Additional Info
My Rates
Duration - Incall - Outcall
| | | |
| --- | --- | --- |
| 30 Min: | 450 | |
| 1 Hour: | 800 | 800 |
| 90 Min: | 1,100 | 1,100 |
| 2 Hours: | 1,500 | 1,500 |
| 3 Hours: | 2,200 | 2,200 |
You may have noticed that my rate structure doesn't differentiate between GFE and PSE tiers. Rather than putting a label on our time together, I prefer to "go with the flow" based on our unique connection.
x
Dinner Date Package [4.5 Hours - $2,200]
Is there anything more alluring than the outline of a woman's waist beneath her dress, or the weight of her touch on your thigh beneath the table? This package is perfect for gentlemen who, like me, appreciate an indulgent prelude to a debaucherous dessert.
Please be assured that your discretion is always my priority, and my tattoos can be easily hidden.
x
Netflix & Chill Package [4 Hours - $2,200]
A casual alternative to the traditional dinner date, for those who want to unwind in a setting that's both private and unpretentious. Let's ditch the caviar and cufflinks for delivery food, cider, and movies in bed!
x
Please enquire for social outings, overnight stays, and rendezvous with my beautiful girlfriends.
Additional Info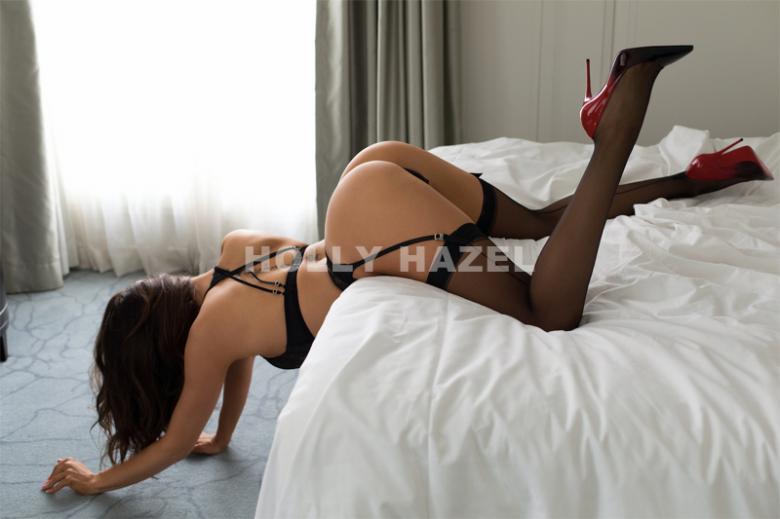 My Availability
Incalls And Outcalls
I treat interstate and international tours as brief holidays, and my time is often consumed by sight-seeing, working out, and spending quality time with friends. While short notice enquiries are always welcomed, pre-booking is advised to make sure we can find a time to suit us both!
x
Due to varying international legislation, I'm not able to list all of my extensive international tour dates online. If your country / city isn't listed, please feel free to contact me regarding my future visits!
Working Hours
| | | |
| --- | --- | --- |
| MON: | 10:00 AM | 10:00 PM |
| TUE: | 10:00 AM | 10:00 PM |
| WED: | 10:00 AM | 10:00 PM |
| THU: | 10:00 AM | 10:00 PM |
| FRI: | 10:00 AM | 10:00 PM |
| SAT: | 10:00 AM | 10:00 PM |
| SUN: | 10:00 AM | 10:00 PM |
My Videos
Contact Me

Added: 08.12.15 | Updated: 18.09.17 | Hits: 17839