Displaying items by tag: sex toys - Punter Planet
Wednesday, 24 July 2019 12:09
Sexpo with Scarlett Maison
Purveyor of Pleasure
Brisbane Sexpo is on August 2nd-4th, so if you've always wanted to visit then this is your perfect opportunity to head along with me by your side. We can browse the sex toys, try on some sexy outfits, watch the entertainers strut their stuff on the stage and learn some new tricks at the demonstrations. When we're hot and horny we can try out our new toys and tricks in my bedroom.
Allow me to tailor a special date just for you.

Hugs, Scarlett x
Tuesday, 31 July 2018 13:50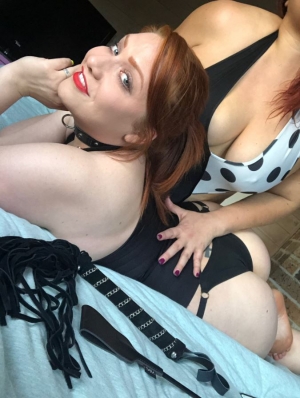 Wanna play?
Join Keira Swanson and Playmate this Wednesday in Sydney CBD for a delicious doubles booking.
Geuinely bisexual and we bring all of our toys and strap-ons to use on each other!
1/2 hour: $400
1 hour: $800
1.5 hours: $1200
2 hours: $1500
On offer: DFK, BBBJ, CIMWS, Squirting, Anal, Rimming, Spanish, DATY, Toys, Lesbian show, Fingering, MSOG