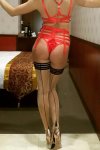 Blaire Crawford

News & Tours | Check Out My Profile!
Tuesday, 29 October 2019 18:50
After discovering how wonderful the men on the Sunshine Coast were I can't wait to see what you Canberra gents have to offer. Thinking I might make it my new mission to find the best men in Australia. Unfortunately I only have one night (October 30), but I'll definitely come back because I can't resist a good time! Taking bookings now!